Back to On-Demand Education
Consultant Card Advertising
Advertising | Magazine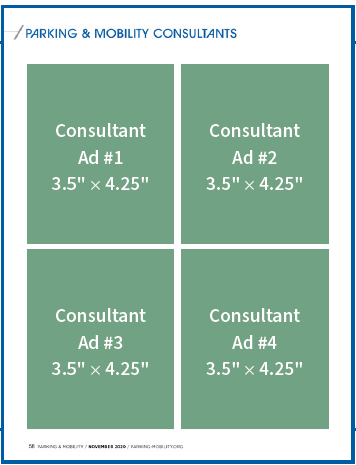 A must-read publication for industry decision-makers and influencers, Parking & Mobility educates, explores, and informs in an engaging and easy-to-navigate way.
Packed with feature stories, case studies, new ideas, and expert insights, the magazine delivers the best journalism in the industry.
---
The consultant ads (Directory ad) section is a quick "go-to" for those looking specifically for you!
This section holds up to four consultant ads per page. Ads are 3.5" × 4.25".
Available to members only. $3,000 for annual contract. Quarterly billing available.
For questions, please contact Tina Altman at taltman@parking-mobility.org .
Please click here to read and agree to the advertising terms & conditions. 
---