Reducing the Risks: Best Practices to Avoid Parking Operation Fraud
Strategies to Avoid Parking Operation Fraud, presented by TEZ Technology
---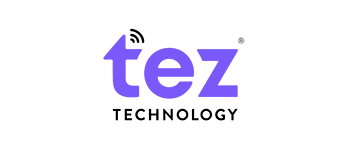 Reducing the Risks: Best Practices and Strategies to Avoid Parking Operation Fraud
In today's automated world, fraud prevention and detection are becoming a priority for every industry and organization. The parking industry is no exception.  Owners and operators depend on both internal and external auditing procedures to identify potential vulnerabilities while implementing strategies to maximize their security.  Being at risk of fraud in your organization can potentially lead to significant costs financially, as well as to your organization's reputation.
In this learning lab, TEZ will discuss how and why fraudulent activities occur, and what to look for in your automated parking operation to identify potential fraud. The session will highlight potential red flags, the areas of your operation that could be most at risk, and the procedures and tools you can implement to reduce potential losses. Given that a significant portion of risk results from noncompliance with policies and procedures, attendees will learn how this puts their operation at risk of potential fraud and/or other revenue losses.
Learn how to harness the strengths of your automated parking resources, people, and data to reduce risk and maximize your organization's productivity and security. We will also show you how to create your own review process to verify compliance and identify any fraud risk in your operation.
---
Presenter:
Katherine Beaty, Vice President of Implementation, TEZ Technology
Katherine Beaty serves as Vice President of Implementation for TEZ Technology. Katherine is responsible for managing a team of relationship-oriented parking specialists who coordinate service, delivery, and operations for new on-boarding clients.
Katherine has over 25 years of experience in the parking industry. She has managed a multitude of tasks within the industry including operational management, accounting, auditing, compliance, and utilization analysis. She has supervised multi-million-dollar operating budgets, producing a vast array of reports and information that focus on dashboard data from various sources that are relevant to a given operation.
Katherine has her Master's in Business Administration from Regis University and did her undergraduate work at the University of South Florida. In addition, she is a Certified Fraud Examiner (CFE) from the Association of Certified Fraud Examiners. In her personal time, Katherine and her husband run a raptor rescue center from their home in Tennessee.
IPMI's Learning Labs are sponsored education sessions presented by supplier experts.  This session is brought to you by TEZ Technology. 
For More Information: