Implementing License Plate Recognition on Campus
---
Tuesday, October 10, 2023
Zoom
Category: Frontline Training (Virtual)
Unlike bluetooth earbuds, implementing a license plate recognition (LPR) program is not a simple plug-and-play endeavor.  This technology-focused session will provide attendees with an opportunity to hear from industry peers who have adopted LPR as an effective tool for parking operations and management. Join Chris Dobek to discover best practices, barriers and proposed solutions, and expectations for managing performance.  Join in the discussion to find out how to communicate changes with employees and parking customers, prepare data for better decision-making, and navigating a successful implementation program.
Presenter:
Chris Dobek, Assistant Director for Parking Services and Facilities Operations, North Carolina State University
Chris Dobek is the Assistant Director for Parking Services and Facilities Operations at North Carolina State University managing teams responsible for parking permit sales, enforcement, events, facility operations, and appeals. Chris transitioned to Parking and Transportation after working 10 years in university student housing where he managed the housing assignments and billing process for 10,000 students. Outside of the university he is the Assistant Chief for training and recruitment at a local volunteer fire department. View IPMI member profile.
---
Register for all upcoming sessions here.
2023 Frontline Training Schedule 
Tuesday, February 14, 2023: Frontline Shoptalk           
Tuesday, April 11, 2023: Addressing the Perception and Image of the Parking & Transportation Professional  
Tuesday, June 6, 2023: Honing Your Personal Brand
Tuesday, August 15, 2023: The Benefits of Understanding the Parking Lifecycle 
Tuesday, October 10, 2023: Implementing License Plate Recognition on Campus         
Tuesday, December 12, 2023: Procurement - Best Practices & Lessons Learned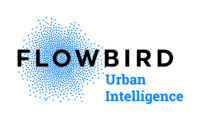 This course and all 2023 Free Frontline trainings are generously supported by our exclusive sponsor, Flowbird.
For More Information: