Mobility & Innovation Summit Virtual Event
IPMI Mobility & Innovation Summit: June 29 & 30, 2021
---
Tuesday, June 29, 2021
to Wednesday, June 30, 2021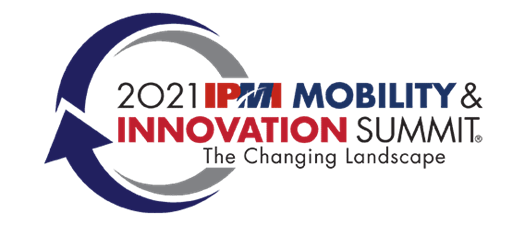 Get ready for our next two-day, virtual event: the IPMI Mobility & Innovation Summit. Collaborate with the brightest minds in mobility, transportation, and parking. Connect with innovators, start-ups, and industry veterans as we tackle the toughest challenges and prepare you and your organization to rethink the way people get from place to place to stay ahead of demands and trends.
---
This agenda will have so many choices, but you won't miss out on any of it. Recordings will be shared with participants; revisit your favorite sessions or watch the ones you didn't catch live.
Our agenda will offer education on topics that include:
The Mobility Landscape and the Role of Transit and Parking
Pilots, Data, and Real-Life Outcomes at the Curb and in our Facilities
Pushing the Envelope on Electric Vehicles: Planning, Design, and Operational Impacts
Closing the Gap: Innovation in the Mobility Space Meets Policy & Regulatory Frameworks
Frictionless Parking: Smoothing out the Edges for a Seamless Mobility Experience
Integrating Data for Effective Collaboration: APDS Outlook and Applications for our Industry
Networking Lounge - discussion topic coming soon!
---
Early Member Registration $79 through June 18.  (Non- Member Rate $149)
Early Team Member Registration, $199 through June 18. Applies to five members of the same organization. 
Regular Member Registration: $129 through June 28. (Non-Member Rate $229)
---