Leading From the Second Chair: The Importance of Empowering Others
---
Tuesday, October 11, 2022
Zoom
Category: Frontline Training (Virtual)
Leaders are found within every level of an organization - some are official, while others offer their leadership informally.  Regardless of your current position, each of us has the ability to inspire others to do their best. Becoming an inspiring leader from any role within the team takes commitment and the willingness to empower colleagues. In this session, we'll explore some of the methods used by successful leaders to encourage others, demonstrate confidence and accountability, and promote response over reaction. 
---
Presenter:
Mike Tudor, CAPP, Parking Authority of River City
Mike Tudor is the assistant director of the Parking Authority of River City, Inc. in Louisville, Kentucky where he has worked since 1997 within key off-street and on-street operational, management and leadership roles.  He has served in various roles of the Mid South Transportation and Parking Association (MSTPA) from 2015 to present including positions of president and secretary. He holds an undergraduate degree from Cincinnati Christian University.  He earned his CAPP Certification in 2019.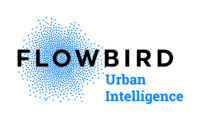 This course and all 2022 Free Frontline trainings are generously supported by our exclusive sponsor, Flowbird.
For More Information: