Tuesday, February 27, 2024
at
5:00 PM (EST)
to Thursday, February 29, 2024 at 12:30 PM (EST)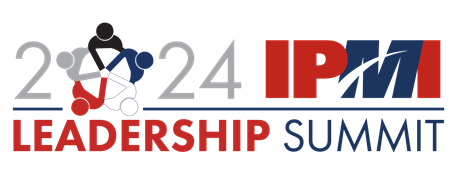 Members Only. Early bird registration is $450 and is available until October 6th. Log in to get registered!
IPMI Leadership Summits provide the parking, mobility, and transportation community with the skills they need to become effective and well-rounded leaders. These targeted, specifically crafted events offer high-level leadership content to educate and inspire your organization's leaders to face our industry's biggest challenges. Limited to 200 executive/senior-level attendees, Leadership Summits are designed for parking, transportation, and mobility trailblazers. It will deliver carefully curated, actionable content from the most cutting-edge educators.
The 2024 IPMI Leadership Summit will address many of our industry's most impactful topics: driving a successful employee culture, team dynamics, and diversity, equity, and inclusion (DEI), among others. We will have an in-depth panel discussion on the opportunities surrounding electrification and how it can have lasting positive impacts on workforce development. We will explore social media and show your leaders the power of leveraging this ever-evolving tool. Your organization's leaders will gain industry-specific and timely professional development, positioning them to guide you and your team into the future.
Attendees will connect with parking, transportation, and mobility professionals from universities, airports, parking authorities, cities and municipalities, commercial operators, and technology/service providers nationwide, creating unparalleled peer-to-peer learning and networking opportunities.
Through education sessions, an "Ask the Experts" resource opportunity, professional networking, and some time for fun and games, the 2024 Leadership Summit will expand the capacity of our industry leaders, allowing them to perform in the dynamic leadership roles your organization needs to succeed.
Spaces in the Leadership Summit are limited, so reserve your place now!
---
Thank you to our current 2024 Leadership Summit Sponsors!

Want to get noticed? Click here to see a list of Leadership Summit sponsorship opportunities!
Download the 2024 Leadership Summit Visibility & Branding Opportunities now.
For More Information: