How Safe are Your Parking Facilities? Free Garage Safety Symposium
Best Practices & Operations to Protect your Patrons & the Public
---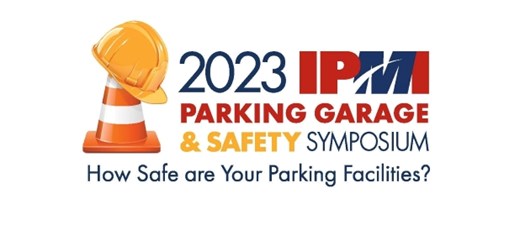 Join IPMI for a special education session designed to raise awareness and educate industry professionals about the single most important aspect of garage planning, design, construction, and operations: the safety and welfare of our patrons, employees, and the public.

Experts from four leading companies will share their insight, experience, and best practices gleaned from comprehensive experience across market sectors. Learn how to assess your facilities for safety considerations; spot red flags and warning signs; and update and enhance your standard operating procedures for improved maintenance and long-term asset management.

Don't miss this valuable opportunity to educate your entire staff for free!
Moderator:
Brett Munkel, CAPP, Vice President, Healthcare and University Services at SP+ (SP Plus)
Brett oversees and maintains healthcare and higher education client relationships throughout North America. He has more than 19 years of relevant experience working with Walker Consultants and Edwards & Neff Engineering. At Walker, Brett spearheaded discussions and initial planning with municipalities, universities, hospitals, and private developers. Brett has experience with the planning, schematic design and financial aspects of the industry with a focus on the specific needs of campus environments.
Presenters:
Blake Hodge, Structural Engineer Team Lead, Kimley-Horn
Blake has 26 years of experience as a project manager and lead design engineer for parking structures, including facilities for universities, healthcare, municipal and state governments, high-density retail, multifamily, and mixed-use developments. His structural engineering practice spans a similarly broad range of market sectors. Blake stays at the forefront of parking and structural technology and is active in professional organizations as well as training for structured parking.
Rob McConnell, PE, LEED Green Associate, Vice President, WGI Parking Solutions
Rob is a Managing Principal, responsible for new parking structure design, parking consulting, and structural engineering. His parking design and consulting encompasses 30 years of work with airport, governmental agencies, military, transit, higher education, resort, healthcare, and corporate clients. He is well-versed in precast concrete, cast-in-place, and steel constructions. Rob's experience also includes restoration, parking study, and programming projects.
Mark Santos, PE, CAPP, Director of Operations, Walker Consultants
Mark has 23 years of experience in parking planning, design, and restoration in public and private-sector projects with an emphasis on complex and mixed-use projects. With his unique background of functional and structural design of new parking structures, and the assessment and restoration of existing parking structures, he is able to extend his knowledge to enhance the durability of parking structures while maintaining a user-friendly experience.
For More Information: