Situational Awareness
Frontline Fundamentals - Free to Members!
---
Tuesday, November 16, 2021
Zoom
Category: Frontline Training (Virtual)
What exactly is situational awareness and how does it apply to the work of our frontline professionals? Situational awareness is knowing what is going on around us. As we come out of COVID, it is important that we sharpen our tools, reacquainting ourselves with the Department of Homeland Security's national campaign, "If you see something, say something." While this campaign was created to raise public awareness of crimes related to terrorism, it also applies to other suspicious or criminal activities such as active shooters or human trafficking. This session will review the concept of situational awareness as the first step in helping to identify and address crime in our communities.
---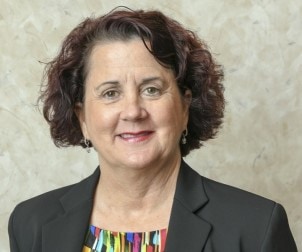 Presenter: Pam Corbin, CAPP
Pamela Corbin, CAPP, is a parking and transportation professional with more than 20 years of progressive experience in municipal parking. She began her career in the parking industry in 2000 with the City of Orlando, Fla. Pamela retired from Orlando in October 2020 and relocated to Greenville, S.C. She now serves the City of Greenville as parking services manager. Pamela was active with the Florida Parking and Transportation Association for 14 years, and currently serves on the IPMI Board of Directors. She obtained her master's degree from Central Michigan University and retired from the Department of the Navy after serving for 24 years.
---