Tuesday, February 14, 2023
Zoom
Category: Frontline Training (Virtual)
Join this Shoptalk session to discuss relevant and timely issues and solutions related to our frontline employees across the industry. Bring your ideas and your questions regarding what's working in your operations, your challenges, and how we can build effective frontline resources to serve our teams.
Details to be announced. 
---
Register for all upcoming sessions here.
2023 Frontline Training Schedule 
Tuesday, February 14, 2023: Frontline Shoptalk           
Tuesday, April 11, 2023: Addressing the Perception and Image of the Parking & Transportation Professional  
Tuesday, June 6, 2023: Honing Your Personal Brand
Tuesday, August 15, 2023: The Benefits of Understanding the Parking Lifecycle 
Tuesday, October 10, 2023: Implementing License Plate Recognition on Campus         
Tuesday, December 12, 2023: Procurement - Best Practices & Lessons Learned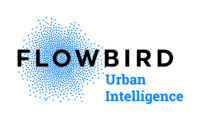 This course and all 2023 Free Frontline trainings are generously supported by our exclusive sponsor, Flowbird.
For More Information: