Collecting Lost Revenue: The Payment Behind the Parking Payment
---
Wednesday, September 15, 2021
Description:
Payment processing is a key part of the parking operation, but it can quickly become complex and cause bottlenecks or worse, technical failures.
While parkers may not be aware of what goes on behind a parking transaction, it is vital that this process is fully transparent through your operation to ensure seamless parking and back-end experience. Additionally, COVID-19 continues to leave behind gaps in many cities' revenue. Cities must understand their operations' payment processing to recover from these losses and promote community health and safety.
In this unique session, Brian Shaw, CAPP, from Stanford University will join Andrew LaMothe from Passport to discuss what really goes on behind a typical parking transaction and how to avoid unnecessary fees. Brian will also share how Stanford has achieved a 100 percent meterless campus and is rebuilding its resiliency.
Attendees will:
Recognize what goes on behind the scenes of payment in digital parking management.
Illustrate how to eliminate manual payment reconciliation processes and find transparency in your parking operations.
Discuss how to make mobile payments more profitable, recover lost revenue, and promote public health and safety.
---
Presenters: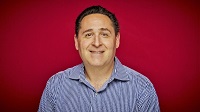 Brian Shaw, CAPP, Executive Director of Transportation, Stanford University
Brian Shaw, CAPP, is the executive director of transportation at Stanford University. He is a nationally recognized, award-winning transportation planning executive and leader who has delivered quantifiable results. He has experience and success in transportation planning, parking/transportation demand management, and transit planning/operations.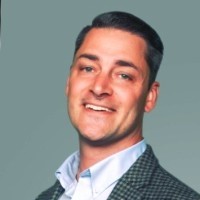 Andrew LaMothe; Regional Director of Sales; Passport
Andrew LaMothe's eight years in the parking industry consist of enterprise-level parking management platforms, mobile payments, and LPR. He is on the Board of SWPTA. He holds a bachelor's degree in political science from the University of Southern California.