Change Management - The Frontline Perspective
---
Tuesday, September 13, 2022
Zoom
Category: Frontline Training (Virtual)
Change at any level can be complex. When management introduces significant operational changes to a department, all team members are affected - especially frontline staff, who are often required to deal with the customer anxiety that comes in the wake of implementing a new system. Hear from leaders in the UC Davis' Transportation Services and their perspective of frontline staff on the lessons learned following the recent paradigm shift in their campus parking operations.
---
Presenters:
Dr. Perry Eggleston, CAPP, University California - Davis

Dr. Perry H Eggleston has more than 25 years experience developing, refining, and directing mobility programs across the country as an officer, supervisor, manager, director, consultant, and executive director of transportation at the University of California at Davis.  He is an active member of IPMI and CMPA. Perry has a doctorate and master's degree in public administration and a bachelor's degree in Criminal Justice. He is also a Certified Administrator of Public Parking from IPMI.
---
Lauren Barbour, University California - Davis
Lauren Barbour has 15 years of experience with UC Davis Transportation Services.  As administrative supervisor for transportation at the University of California at Davis, Lauren's responsibilities include overseeing a team of frontline customer service representatives.  With the department's recent transition to a daily rate program supported by pay by phone technology, she teamed with management on how the changes affected her frontline staff and provided management solutions which better prepared the customer service representatives for the hundreds of calls and emails.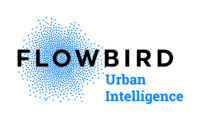 This course and all 2022 Free Frontline trainings are generously supported by our exclusive sponsor, Flowbird.
For More Information: