Addressing the Perception & Image of Parking & Transportation Professionals
---
Category: Frontline Training (Virtual)
Customers often share strong and negative feelings about those professionals and organizations that operate and manage parking, even referring to parking as a "necessary evil". Patrons complain and may even become confrontational with industry personnel, especially those on the frontline.  Does it have to be this way? How can we highlight the dedicated and talented people in our business, and the important work they do to improve access and equity in our transportation systems? How do we balance enforcement and collect revenue while adopting an ambassadorial approach to our customers and stakeholders?
Let's continue to improve the perception of parking and transportation professionals and the work they do!  Join Kevin White, CAPP for a discussion and insight into how to promote greater understanding of the industry, our operations, and how we contribute to our communities as an industry.
Presenter:

Kevin White, Parking and Mobility Consultant, Walker Consultants    
Kevin is a Parking and Mobility Planner and Consultant with Walker Consultants who specializes in parking and mobility planning, operations, transportation demand management, and curb management, with a focus on user behavior and integration of all modes of transportation. Kevin is passionate about solving site circulation, access, and parking challenges on campuses and in cities by integrating a blend of infrastructure, program, and policy strategies. View IPMI member profile.
 
---
Register for all upcoming sessions here.
2023 Frontline Training Schedule 
Tuesday, February 14, 2023: Frontline Shoptalk           
Tuesday, April 11, 2023: Addressing the Perception and Image of the Parking & Transportation Professional  
Tuesday, June 6, 2023: Honing Your Personal Brand
Tuesday, August 15, 2023: The Benefits of Understanding the Parking Lifecycle 
Tuesday, October 10, 2023: Implementing License Plate Recognition on Campus         
Tuesday, December 12, 2023: Procurement - Best Practices & Lessons Learned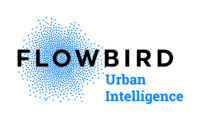 This course and all 2023 Free Frontline trainings are generously supported by our exclusive sponsor, Flowbird.
For More Information: