APO Chat
Join staff and APOs to explore the Accredited Parking Organization Program.
---
Category: Free Member Chats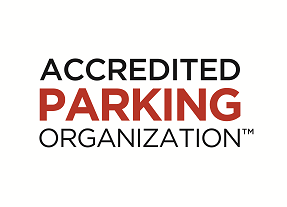 Accredited Parking Organization (APO) is a designation for parking, transportation, and mobility organizations that have achieved a comprehensive standard of excellence. The accreditation recognizes best practices in responsible parking management and operations, access management, customer service, professional development, security, sustainability, and more.
Register today to join staff and current APOs in exploring the program. Discuss the application process, best practices for success in achieving the designation, and the positive effects that APOs have realized as a result of their accreditation.
You do not have to be ready to apply to express your interest in the program! If your organization is building a new parking and mobility program or looking to rebuild a struggling one, the APO program is a great guide for industry best practices and achieving excellence. Join this chat to see how you can use the APO standards to build or re-build a parking and mobility program that will succeed.
Register now! Click here for more information on APO, or contact us anytime with questions at apo@parking-mobility.org.
For More Information: