Back to On-Demand Education
Discussing Challenges & Strategizing for Success
Education | On-Demand Frontline Fundamental
The strength and flexibility of our frontline staff continues to play a major role in the success of our organizations. What challenges has your team overcome? What challenges still remain and how can we address them? What is working for your team? Join this Frontline Shoptalk session to discuss relevant and timely issues and solutions related to our frontline employees across the industry. Bring your ideas on how we can build effective frontline resources to serve our teams.
Come prepared to network, ask questions, share your current experiences and success stories, and learn from your peers during this interactive session.
Speaker:
Ed Kinkade, Vice President of Sales Northeastern US, Flowbird
Ed joined Flowbird in 2014 and is responsible for Business Development in the Northeastern United States.  His role includes Sales, Account Management and managing relationships with Parkeon's Distributors and Partners.  Ed resides in Mt Laurel NJ with his wife Dana, son Ryan and dog Lucy.  In his spare time, Ed enjoys music, sports, reading and hiking. IPMI member profile.
Flowbird is a global provider of Smart City Solutions serving over 4,000 clients across 55 countries.  In the United States,Flowbird provides parking solutions to over 300 Municipalities and Universities. 
---
Register for all upcoming sessions here.
2023 Frontline Training Schedule     
Tuesday, April 11, 2023: Addressing the Perception and Image of the Parking & Transportation Professional  
Tuesday, June 6, 2023: Honing Your Personal Brand
Tuesday, August 15, 2023: The Benefits of Understanding the Parking Lifecycle 
Tuesday, October 10, 2023: Implementing License Plate Recognition on Campus         
Tuesday, December 12, 2023: Procurement - Best Practices & Lessons Learned   
---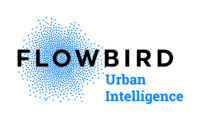 This course and all 2023 Free Frontline trainings are generously supported by our exclusive sponsor, Flowbird.
---