RFP No. 23-12 Jefferson Garage Development
Date posted
October 9, 2023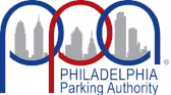 NOTICE TO OFFERORS Sealed proposals will be received until 12:00 PM on Wednesday, March 6, 2024 by the Philadelphia Parking Authority ("Authority"), a body corporate and politic created under the laws of the Commonwealth of Pennsylvania in accordance with the Act of June 19, 2001, P.L. 287, No. 22, as amended, known as the "Parking Authority Law," in the offices of the Authority, located at 701 Market Street, Suite 5400, Philadelphia, PA 19106
This opportunity is being issued by the Parking Authority (the "Authority"), a body corporate and politic created under the laws of the Commonwealth of Pennsylvania in accordance with the Act of June 19, 2001, P.L. 287, No. 22, as amended, known as the "Parking Authority Law".
The Authority is seeking proposals that will include the demolition of the existing Autopark at Jefferson Garage, located at 10th and Ludlow Streets ("Site"), to be replaced by a mixed-use development to include a new above ground public parking garage of approximately 650 spaces to be owned by the Authority. Ground level retail and such other uses at this Site and maximize the value of the real estate/air rights to best serve this public-private partnership ("Project").
In issuing this RFP, the Authority is seeking proposals from developers to acquire, design, finance, construct, manage and market the proposed development of the Project in accordance with the goals and specifications of this RFP. The Authority is seeking qualified, experienced, financially strong, technically capable developer(s) or development team(s) (hereinafter, collectively, the "Developer") that can work collaboratively with the Authority and other interested parties to propose a financially viable development plan for the Project that meets the public goals and zoning requirements outlined herein. Interactions between the Authority and the selected development team during the development process will be outlined in formal agreement(s) among the relevant parties. The anticipated Project is intended to develop a new parking facility to be owned by the Authority, enhance the economic development of the Center City Commercial Mixed-Use District in Philadelphia and provide economic benefits to the Authority to be presented as part of this RFP by the Offeror.
Prospective Offerors must register for this solicitation using the Offeror Registration Form (control-click to follow link), prior to the mandatory Pre-Proposal meeting on Friday, October 27, 2023. Due to file size restrictions, the RFP document will be emailed to the email address provided on the Registration Form.
Prospective Offerors are required to attend a mandatory Pre-Proposal Meeting that will be held in the offices of the Authority, 701 Market Street, Suite 5400, Philadelphia, PA 19106 on Friday, October 27, 2023 at 11:00 AM. Offerors may also attend virtually using the Microsoft Teams meeting information available in the RFP document. One representative from each Offeror must attend in-person. A mandatory site visit of the Jefferson Garage will take place 30 minutes after the Pre-Proposal Meeting. Complimentary parking will be available to Offerors at Jefferson Garage.
The sole contact at the Authority shall be Shannon Stewart, Manager of Contract Administration, email at sstewart@philapark.org
RFP No. 23-12 Offeror Registration Form