Parking Management Services, City of Kelowna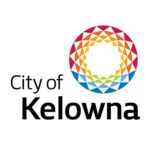 Reference #: 11124. Name: Parking Management Services
Description: The purpose of this solicitation is to identify and select a Parking Management Services ("Service Provider") to managing the Parking Facilities, Parking Equipment, and Monthly Parking Permit Administration
The City is looking to grow its Parking assets in the coming years, both modernizing existing infrastructure and developing additional parking management zones, surface lots, and garages. The City is looking for a partner in this growth.
The Annual estimated value of the contract is 1,175,000
Project closes Feb 10, 2023 2:00 PM PST.
City of Kelowna Purchasing Department, purchasing@kelowna.ca, 250-469-8530