Cybersecurity
Online, Instructor Led Training
---
Category: Online, Instructor Led Training
This session will cover cybersecurity as it relates to the parking and mobility industry, including how a rapid shift to technology has created new opportunities for cyber criminals and vulnerabilities for our industry. In addition to covering compliance in general, attendees will discuss practical ways they can protect their businesses and institute healthy security processes and policies.
This aligns with content in Domain VI of the CAPP Exam Content Outline.
At the completion of this course you will be able to:
Discuss how, why, and where parking technology is vulnerable to cyber-attacks and criminals.
Recognize the important compliance landscape with credit cards and identity information and how it applies to our industry.
Examine practical policies, procedures, and practices you can put in place to protect your organization.
---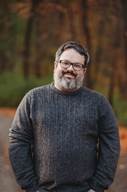 Presented by: Grant Dawson
Grant Dawson is Vice President of Information Technology for T2 Systems. Prior to T2, Grant worked in technology in both education and consulting. At T2, Grant's teams are responsible for the security, performance, and availability of the company's datacenters and cloud environments that make up their SaaS solutions. He was part of TechPoint's Tech 25 in Indiana and an Indy's Best and Brightest Finalist.
---