Disaster Recovery
Online, Instructor Led Training
---
Tuesday, September 21, 2021
Category: Online, Instructor Led Training
Participants will learn about different safety and security measures that can be implemented to create a safe and positive parking experience. Participants will also have an opportunity to identify critical business services and practice drafting a simple response and continuity of operations plan. Finally, participants will be given information on resilience, including information on emergency preparedness and emergency management resources available in many municipalities across North America, and digital resources that are available globally. Community resilience requires all businesses and individuals to have a response plan, practice their response plan, and document the areas of opportunity to improve the plan going forward.
This aligns with content in Domain VI of the CAPP Exam Content Outline.
At the completion of this course you will be able to:
Determine and evaluate appropriate safety and security measures for different types of parking organizations
Identify and prioritize critical business services for emergency response and continuity of operations planning.
Recognize a resilience community and how to integrate/interface with it
Offer 2 CAPP points or .2 CEUs towards application or recertification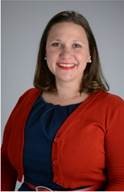 Erica Hupka, Assistant Director of Emergency Management, University of Kansas Medical Center
Erica Hupka is an accomplished strategic planner, resiliency manager, and public speaker. She holds a master's degree in security studies from the Naval Postgraduate School and is a Master Exercise Practitioner with FEMA. Erica's responsibilities include strategic planning, writing policies, and preparedness plans, and developing and executing training on a variety of topics, as well as conducting multi-jurisdictional preparedness exercises for the University of Kansas Medical Center.
Jessica Smith, Director of Enterprise Project Management, University of Kansas Medical Center
Jessica Smith is the Director of Enterprise Project Management at the University of Kansas Medical Center. With 14 years of experience in higher education, Jessica prefers a global approach; focusing on how a system or organization's constituent parts interrelate, work progressively, and work within the context of larger systems. At the beginning of 2020, Jessica lead her department  from an IT Project Management Office to an Enterprise Project Management Office. Newly housed within KUMC's Organizational Improvement Office, she is defining the institution's focus on innovation and efficiency through the new EPMO, capitalizing on its ability to be an agent of positive change.
---