New APO Site Reviewer Training
Online, Instructor Led Training for New APO Site Reviewers
---
Tuesday, March 8, 2022
at
2:00 PM (EST)
to Thursday, March 10, 2022 at 4:00 PM (EST)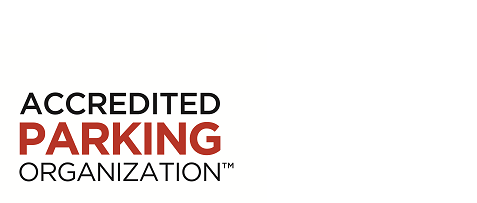 The Accredited Parking Organization (APO) program establishes a benchmark of the quality by which a parking management organization conducts its business and maintains its facilities and services. Site review is a required component for applicant organizations and must be completed by an IPMI-approved site reviewer who has successfully completed this training.
Become an IPMI APO Site Reviewer and add this valuable credential to your resume. Lead the effort for industry organizations or your clients to earn the only accreditation for parking, transportation, and mobility organizations. 
Course Dates: 
March 8, 2022: 2:00 - 4:00 pm ET
March 10, 2022: 2:00 - 4:00 pm ET
Register today and learn how to plan and perform a comprehensive Site Review, and learn best practices to advance the accreditation process.  
APO Site Reviewer Training features:
Two live online sessions with collaborative and interactive coursework, led by Casey Jones, CAPP.
Registration of your credential on the IPMI Roster provided to all organizations pursuing accreditation. 
Detailed coursework on criteria in 13 categories, as well as site assessments for Premier Facilities. 
CAPP Scholarship funds may be used for registration. Find out if you are eligible to apply for a CAPP scholarship.
Offers 5 CAPP points and .5 CEUs, with limited class size to maximize the participant learning experience.
---
Instructor:
Casey Jones, CAPP, Flashparking 
Casey Jones, CAPP, is a recognized transportation and parking industry leader with over 24 years industry experience overseeing parking and transportation programs in the Pacific Northwest and Rocky Mountain Region.  He's spent over a decade providing consulting and project management services to universities, cities and hospitals focusing on improving customer satisfaction, operational effectiveness, and financial performance.  He joined FLASH in July of 2021 where he serves as director of customer success for public sector clients. 
Jones is past chairman of the board for IMPI, he serves on the Accredited Parking Organization board of directors.  Additionally, he is a professional development committee chair for the California Mobility and Parking Association and board chair for the Pacific Intermountain Parking and Transportation Association.  He and his wife, and their two sons live in Boise, Idaho where they enjoy skiing, hiking and mountain biking.
This course and all 2022 instructor-led courses are generously supported by our exclusive Signature CAPP Program & Courses Sponsor, T2 Systems.
For More Information: