Carey E. Redd
CAPP
Director/CEO of Transportation, Transit & Parking
New London Parking Authority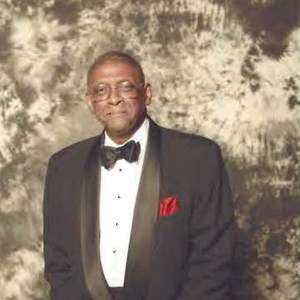 Professional Bio
RESP: MUNI ADMIN, MGMT, OPs, REV GROWTH, ECON DEV SUPP, STAFF & REAL ESTATE; RECOG'D 4 INDUSTRY CONTRIBs, EXPERTISE & LEADERSHIP; 50+ YRs CORP, ENPREN'L & PROF EXPC N PUBLIC/PRIVATE SCTRs; PRVDs VISION 4 STRGC PLN'G, CUST SRVC, PROJ MGMT, WKFC PLN'G & DEVMNT; SOLD PROD SOLNs for AI, DSS, PMMS, IDMS & TELECOM for AEROSPACE, OCEANIC, & SURFACE DEFENSE; CHEM, FIN'CL, INS, MAN'FCTRG, PRKG, TRANS & TRANSIT INDs N DOM & INT'L MRKs; APPTS: U S SEN MURPHY TRANS ADVSRY CNCL, ST OF CT GOV LAMONT TRANS PLCY CMTE; BD MBR: SE CT CNCL OF GOV TRNST CMTE, ST OF CT CCM TRANS CMTE; IPMUI RES CMTE; NEPC (2016-18 PRES.); V-C, THE REDD-FLOWERS FNDN; SR. DEACON, THE FIRST CATHEDRAL (2014-17 MEN's MINISTRY PRES); MBR: NAACP, METROHTFD ECON ALLIANCE, ASHANTI CLB OF CT, FND 1939, YALE UNIV; LDRSP GTR HTFD, NPA, PIE, AM MGMT ASSOC, & WISC of HTFD (LIFETIME), HNRY MBR: SIKH CULTRL SOC OF AM, POLISH CLB OF HTFD, ASSOC OF PERUVIAN AMS, & ALIANCA BRASILEIRA NOS ESTADOS UNIDOS; TTEE/STEWART/TREAS'R: CAPITAL CC BUS, IND, & TECH ADVSRY CNCL, THE FUND, CT HIST SOC, HTFD NBHD CTR & WISC; ALL N GOOD STAND'G; WRKD W/ U S DOJ, ST OF CT DOC & DEPT OF LABOR to PRVD EMPL OPPOR & INTRNSHPS for INDIV RE-ENTR'G SOC & HI SCHL, UNDER- & POST-GRAD STDNTs, INCREASED THE # of MN/WMN WHO ESTD THEIR BUS, CAREERS, & FAMILIES N CT, NEW ENGLAND, AMERICAS & WORLD. N 2002 as CHAIR, ECON DEV CMTE, CARIBBEAN AMERICAN ELCTD OFFICIALS & LDRS & ITS MBRS INVITED 2 WH HSE 2 DISCUSS ECON DEV OPPS 4 CARIBBEAN ISLAND NATIONS W/ U S EXEC BRANCH, ST DEPT, DEPT OF IMMIGRATION/NATURALIZATION, DEPT OF COMMERCE, OFFCLS> RESLTD N SUSTAINED INCREASES IN COMMRCL, FINNCL, & MDCL EXCH'GS & FUNDING 4 ORGANIZATION OF AMERICAN STATES; DORETH (WIFE), CHILDREN: SHARRAINE, MICHAEL, JERMAINE, TANARA, MCCOY, & IAN; ENJOYS BEING A CHRISTIAN; CREAT'G JOBS & LIFE CHG'G OPPS 4 MINORITIES, PLAY'G CHESS, READ'G, WRIT'G (ESP. POETRY), INTELLECTUAL DIALOGUE, CLASSICAL & JAZZ MUSIC.
Organization
Parent: New London Parking Authority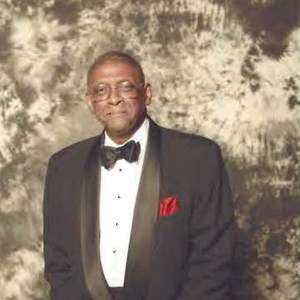 Education
Paul Quinn College, Waco, TX 1972; Academic All-American; Student Gov Pres 1971
BA, Bus Admin, Summa Cum Laude, Psychology Minor
DEC "Efficacy Curriculum" - HU SCHOOL of MGMT 1981
Executive Management Degree
Awards
02-15-2010 Carey E. Redd Day, Jodi Rell, CT Gov Proclamation
10-03-2014 100 Men of Color, State of Connecticut
Volunteer Work
MENTOR: HE CREDITS GOD, THE ALMIGHTY GIVER OF STRENGTH & CHARACTER; HIS UPBRINGING THAT PROVIDE A SECURE GROWTH ENVIRONMENT & PHILOSOPHY FOR LIFE'S INSPIRATION, FOR HIS ACHIEVEMENTS INCLUDING THE REDD-FLOWERS FOUNDATION, WHICH HE SHARES W/ ALL THAT ASK!
EVANGELISM TO SPREAD THE GOSPEL, DOOR TO DOOR, CITY TO CITY, NATION TO NATION WORLDWIDE.
GEN ED DEV INSTRUCTOR: ASSIST PEOPLE 2 TO DEFINE THEIR PURPOSE, WHAT THEY WANT TO ACHIEVE IN LIFE; HOW TO IMPROVE THEIR ORGANIZATIONAL, VERBAL, & WRITTEN SKILLS; RESEARCH EDUCATION & TRAINING NEEDED; STRUCTURE PLAN OF ACTION TO ACCOMPLISH THEIR GOALS!