Customer Experience - From the Customer's Point of View
---
Tuesday, November 8, 2022
Zoom
Category: Frontline Training (Virtual)
One of the most challenging assignments within the parking and transportation industry falls upon those professionals managing access to our nation's healthcare facilities. Balancing the competing access needs of patients, guests, and related medical staff can be daunting and requires the assertive management of resources. How can we accomplish the seemingly unattainable goal of balance in this scenario?  This session will review the University of Kansas Medical Center's approach to managing limited resources and customer expectations using data, lot management, and education. 
---
Presenter: 
Kevin Rowald, CAPP, University of Kansas Medical Center
Kevin Rowald, CAPP, is the director of parking services and transportation and the administrative director for public safety for the University of Kansas Medical Center. He has 27 years of experience in the parking and mobility industry and is responsible for all shuttle and parking services offered on three medical campuses. In his role, Kevin has financial oversight for all programs related to the medical center's parking, transportation, police, and security for the medical center.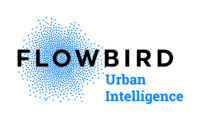 This course and all 2022 Free Frontline trainings are generously supported by our exclusive sponsor, Flowbird.
For More Information: